Locksmith Burbank Rates & Services
When you're searching for an affordable locksmith service, Locksmith Burbank is here to assist with all your lock-related needs for the most reasonable service prices available.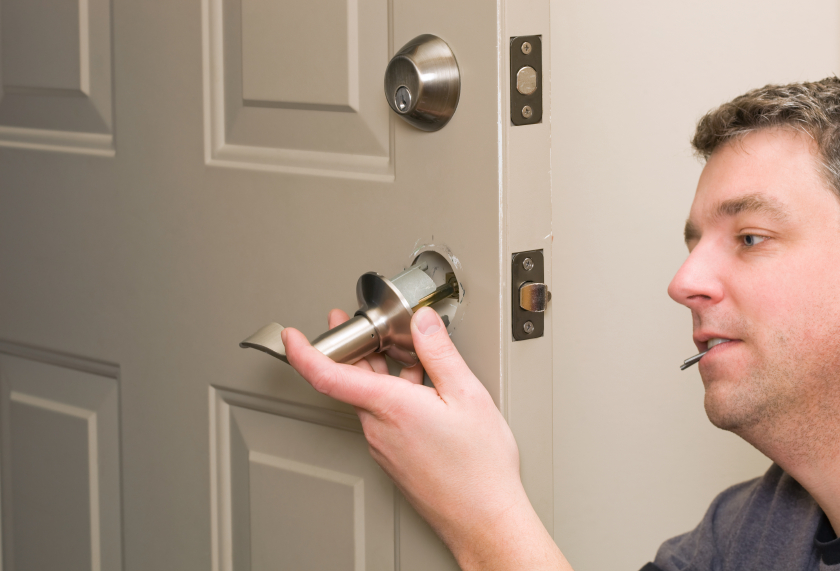 Locksmith Burbank offers a $19 service call fee which is used to handle all travel expenses for the mobile service. The following is a list of our specialized residential, automotive, and commercial locksmith rates for residents who wish to have their locks changed, replaced, fixed, contract auto or home lockout, services, or enjoy some advanced security solutions.
Check Out Burbank Locksmith Prices!
Lock changing services

$25

Home lockout services

$19

Lock rekeying

$60

Auto lockout service

$25

Car key replacement for all makes and models

$25

Transponder key duplication services

$90

Car key extracting services

$60

Fresh lock installation

$60

Intercom system installation and repair

$40

Office safe unlock and repair services

$50

* $19 Service Call fee
Get A Locksmith Quote In 3 Simple Steps:
Give Us a Call
The first step that you need to take when seeking for a locksmith in Burbank is to give us a call. Our team is available 24 hours a day, 7 days a week to help you out and take your call. We are happy to answer any of your service and price related questions for you over the phone so that you can be confident in our services before booking one of our locksmiths.
Let Us Know What You Need
As important as it is for you to know about our locksmith services, it is also very important to us to know details about what type of lock or key needs servicing before we arrive at your location. This is the time for you to let us know what type of lock needs servicing, what type of car you are looked out of… Only after getting those details we will give you a clear quote.
Locksmith Comes To You
Once you will let us know what kind of service you're looking for, we will dispatch a local Burbank Locksmtith on site, usually it doesn't take more than 20 minutes for us to show up.
Considering the unpredictable complications prone to occur during any locksmithing job, please keep in mind the amount of work and the type and number of replacement parts used can change at all times.
Our Locksmith Burbank team will make sure to inform you of the possibility of having to perform extra labor and use extra parts compared to what was originally planned – which could lead to a higher costs. All details will be provided to you before the initiation of the additional work.

Locksmith Burbank - Competitive Rates
If you are a home or car owner or a business manager, the more locksmith companies you can choose from, the better. Higher competition means better service and smaller price lists for you. We are well-aware of the phenomenon that is pushing us to constantly strive to better our services and customer support.
With a higher and higher number of locksmith companies seeing the light of day in the Burbank area on a daily basis, we know just how important it is to prove to our customers that we are their number one choice. How do we do that? By providing them with high-fidelity, affordable, fully bonded and insured service, and by doing it on a nonstop 24/7 basis, all year round! Our crew is licensed, trained, experienced, bonded and insured and you can set up an appointment with us at your desired time and enjoy our free consulting services!
We invite you to call us now at (818) 276-6766 or visit us at Burbank and resolve your security problems in a professional and hassle-free manner, and at some of the cheapest locksmith prices!
Frquently Asked Questions
How can I get a quote for a Locksmith?
Call our number now, and get a quote over the phone. Our customer care representatives can assist you with all of your questions.
How much does it cost to get a locksmith to unlock a car?
Our locksmith will meet you at your location to unlock your car for you. Our prices are very competitive and affordable. We provide a full list of our prices on our website.
How much does it cost to hire a locksmith?
Hiring a locksmith is not expensive. And considering that our locksmiths are mobile and will come to your location, you can rest assured that you are getting your money's worth.
Do you charge extra for emergency lockouts?
We have a standard fee for emergencies; however, if you require our services over the weekend or after business hours, we do charge an additional fee to come assist you right away.
Which methods of payment do you accept?
We accept all major credit cards, debit cards and cash.
What Customers Say About Locksmith Burbank

The keys to my porsche boxter just disappeared last night. I was so frustrated, I had to go to work, I also didn't want to lose money due to the delay. I called for a locksmith and Tom came over right away, and made key fob for me on spot. I thought only dealer does them, but it seems Locksmith Burbank can do any keys and price was good too

My office is in Burbank and I often need to meet people. So the day my office door stopped to work, I was both sad and upset. My secretary called Locksmith Burbank and I was pleased from the fast job and professional education the guy from Locksmiths have. My work day was safe!

Unexpected situations are always embarrassing and upsetting… especially if you have no time at all! When I realized my garage door wasn't working I nearly got a heart attack! After a few minutes, I got a great idea and I called Locksmith Burbank: the guys arrived on time and did an excellent job!