Burbank Emergency Locksmith
24 Hours Burbank Emergency Locksmith!
Locked keys in car? Key jammed in lock? Very Few things are more stressful than finding yourself in an emergency situation. No matter what your emergency locksmith needs are, Locksmith Burbank is here to help!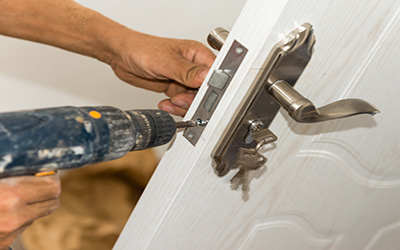 If you find yourself in any of these situations or a similar one, call (818) 276-6766 now and one of our locksmith will handle your emergency imediately! No matter where you are in Burbank or closeby, we can get to you fast and easy and take care of your residential, commercial, or automotive needs hassle-free! Locksmith Burbank currenlty provides with some of the most affordable and competitive rates on the market!
24 hour Locksmith Burbank Services:
Fresh lock installation
Lock repair
Lost or broken key or lock replacement
Key duplicate services
Installation and repair of safes
Installation and repair of intercom systems for apartment buildings or commercial spaces
Key cutting services
Ignition repair, transponder cars included
Ignition replacement services
Lock rekeying services –all makes and models
Installation of master locks
Call Us At: (818) 276-6766 
No appointments are required!
Locksmith Burbank is always ready to provide you with service with or without the appointmnet scheduled. Locksmith Burbank locksmiths will make sure to give a call just to remind you about your scheduled appointment. Our main goal is to boost the safety of your home, office, or car, and we have got the best-branded products and the newest locksmith techniques to do it!
If you would like to schedule an appointment with one of our locksmiths, you can always give us a call ahead. Calling in advance is always an option, but it's not something we require. Even without your calling us up to schedule our services in advance, we can still arrive at your location to help you out in an emergency locksmith situation. After all, just because you can't plan for everything, does not mean you are on your own when it comes to handling your locksmith emergency.
24 Hour Locksmith Burbank Emergency Services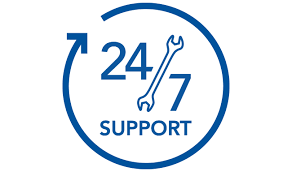 Locksmith Burbank techs are fully licensed, trained, experienced, and their expertise is constantly being improved with the help of the latest advancements in the industry. All of our emergency locksmiths are professional, fully bonded and insured, we offer fast and highly reliable services on a 24/7, round the clock basis. Our rates are unbeatable when it comes to key duplication, key replacements, and auto locksmith services. We encourage you to call (818) 276-6766 now and get the locksmith help you deserve!  
Our mobile locksmith of Burbank is ready to help you out. We'll never tell you that we can not come because it's after hours or over the weekend. Locksmith Burbank works round-the-clock to make sure that there is always someone closeby who can reach in your time of need. We are always ready to service your locksmith service needs, be it weekends, during holidays, and even in the middle of the night.  
Imediate Response Locksmiths
When you are having an emergency locksmith situation, you just can not afford to wait around for help to arrive, you need a local locksmith in Burbank who can reach you quickly and resolve the emergency situation for you quickly. It is very important that you get the expert care our locksmiths offer quickly. The good news is that our fast-response locksmiths are already in Burbank and can reach you in 30 minutes of your calling us up. The faster we can reach you, the sooner we can assist you with your locksmith needs and get your issue resolved right away. There is little that is more important in your time of need than to resolve your issue for you promptly.
Don't wait, just give us a call right away.
Locksmith Burbank Lockout Solutions
As anyone who has ever been locked out of his or her vehicle or home can tell you, getting locked out was never fun. There are many causes for needing to call upon our car lockout services. Some of the most common reasons include locking keys in cars, losing your house keys, and keys getting jammed inside of the locks. No matter what your specific reason for getting locked out of home, office or car, our emergency locksmiths are here to assist you and get you back inside your vehicle at any time. In your time of need, our mobile locksmiths can arrive at your location within 20 minutes to assist you with all your locksmith needs ASAP.
Call our 24/7 emergency locksmith Burbank number when you need a quick locksmith urgently!
Frequently Asked Questions
How fast can a locksmith reach me?
When you are in a lockout situation, this could be an emergency. Our mobile locksmiths respond accordingly and guarantee a response time of fewer than 30 minutes.
Do all locksmith services in Burbank work 24/7?
No, a lot of locksmiths operate out of a storefront, which is open only during regular business hours. Our Burbank service is available 24 hours a day, as we understand that emergency lockouts can happen to anyone, anytime.
Do you offer emergency unlock services?
Yes, of course. Our unlock services are available 24/7, and our professional locksmiths are fully mobile, so they are able to reach you in under 20 minutes anywhere in Burbank! Our locksmiths can service the locks on your home, apartment, car or commercial property.
Who should I call if I locked my keys in the car?
When you call our hotline, we will dispatch a car locksmith to your location ASAP, ensuring that you receive help within 30 minutes of your call.
I am locked out of my house, what should I do?
Call our service line today for a residential locksmith to head over to assist you. Our locksmith can get you back in your house in no time, and cut new keys for you on the spot.
What Customers Say About Locksmith Burbank

The keys to my porsche boxter just disappeared last night. I was so frustrated, I had to go to work, I also didn't want to lose money due to the delay. I called for a locksmith and Tom came over right away, and made key fob for me on spot. I thought only dealer does them, but it seems Locksmith Burbank can do any keys and price was good too

My office is in Burbank and I often need to meet people. So the day my office door stopped to work, I was both sad and upset. My secretary called Locksmith Burbank and I was pleased from the fast job and professional education the guy from Locksmiths have. My work day was safe!

Unexpected situations are always embarrassing and upsetting… especially if you have no time at all! When I realized my garage door wasn't working I nearly got a heart attack! After a few minutes, I got a great idea and I called Locksmith Burbank: the guys arrived on time and did an excellent job!