Emergency Home Locksmith Burbank
Stepping out of your house and having the door shut and locked right behind you is not the only reason why people get locked out. There are many simple (and equally frustrating) reasons you might get locked out of your home.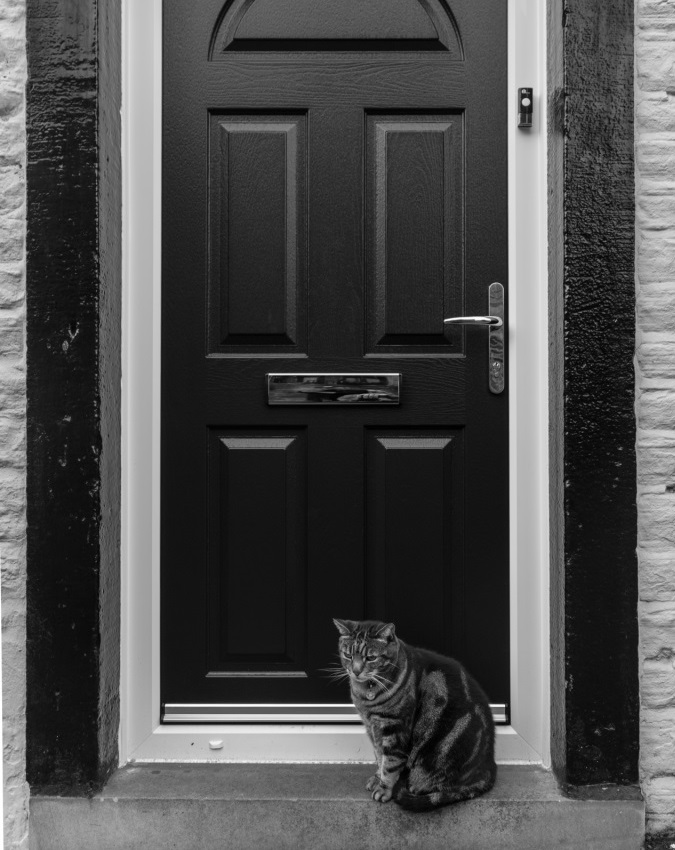 Home Lockouts may be caused by:
Lost or stolen house keys
Faulty alarm system
Rusted door locks or keys
Frosted over door locks
Damaged or bent keys
Jammed key removal
All these problems are common culprits in house lockouts and our fully equipped and trained locksmith can help you fix any of these issues on the spot. If your keys are lost, stolen or damaged, our locksmith can cut a new key just from the cilynder of your door lock, even if you don't have a spare set inside. If your alarm system is faulty, we can disable it to let you in and then get it reprogrammed or fixed onsite. If your lock or key is rusted, a professional replacement part is already in the mobile locksmith van and only takes few moments to get them installed. And if your locks are frosted over, we can remove the frost from the inner workings of the locking mechanism without damaging your door and make sure that your lock is lubricated enough to not get stuck anymore.
In case of any reason that caused you to get locked out of your home, call our 24/7 hotline and our professional locksmith will unlock your door and fix the problem on the spot!
24 Hour Home Locksmith Burbank
It can happen to anybody! You step outside your front door for just a minute and the door shuts behind you. Well luckily for you, you either have your phone in your pocket or a friendly neighbor who'll let you call our 24-hour locksmith hotline from their phone and get you back in your cozy, warm home within 20 minutes of your call!
Getting locked out of your home can be a frustrating experience! Not only are you stuck outside, but your entire day is on hold! There are kids to pick up, shopping and work to do, meetings to prepare for... and you're stranded on the wrong side of the door. The solution is simple: don't panic, just call us for the quickest door unlock service in Burbank!
House Lockout Response in 20 Minutes
Our nearest mobile locksmith will be at your front door in under 20 minutes and can unlock your door in seconds. We can also make you a spare key, oil and fix your locks and perhaps even install a peephole while we're there, but if you're in a hurry to get back to your day, you may just ask them to come back another time if that's more convenient for you. That's okay - our local Burbank locksmiths are alwatys in the neighborhood and available night or day for any locksmith help you might need.
Door Lockout Prevention Burbank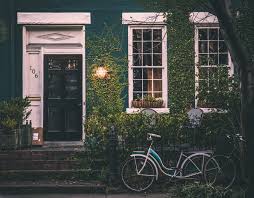 If you find yourself locked out of your home and you want to help ensure that it won't happen again if you can help it, there are several things you can do to help yourself. First, you could ask us to make a duplicate set of keys. By leaving a spare set of keys by a trusted neighbor or friend, you can relax knowing that even if you do lock yourself out of your home again, you won't be stuck. You can also choose to hide your extra key somewhere on your property. If you do decide to stash your house key somewhere, do it intelligently. Leaving an extra key under your front doormat or in your mailbox is just silly; as it will be the first place a burglar will look for it, so be creative!
Duplicate Key Cutting After Getting Locked Out Of Home
If you don't feel comfortable leaving a key by a neighbor, and you don't want it lying around your property, or if you have children living at home who constantly lose their keys and you want to rectify the situation for once and for all, ask your Locksmith Burbank to install an electronic keypad lock, or a keyless entry system on your front or back door. These systems are great for houses where many people live under one roof because it will eliminate the need for having a bunch of keys circling throughout the city and everyone who needs to, will have a way of getting into your home easily.
When you find yourself in need of home lockout services, call our local Burbank hotline and our nearest residential locksmith will be there to help in under 20 minutes!
FAQ
What causes home lockouts?
There are many reasons that cause people to get locked out of their homes. Here are just a few of the most popular ones.
Key locked in a residence
Keys locked in the vehicle
Lost keys
Keys Stolen
Lock not working properly
Locks frozen
Broken Key
Bent Key
Alarm malfunction
And more
People get locked out of their homes daily. Although being locked out of your house can be frustrating and scary, Locksmith Burbank will help you right away and at affordable costs. Our locksmiths pride themselves on excellent customer service and fast response times.
My house key just broke off in the lock. Can your company get a locksmith out here quickly?
Locksmith Burbank can have a professional locksmith at your place in no time at all. Just contact our office and we will have a mobile locksmith crew out to you in under 20 minutes. Our locksmiths use the newest innovations and techniques to provide the best in professional locksmith services. The locksmith can extract the broken key from the lock and make you a new key in minutes.
I just locked myself out of my home and have to pick up my kids at school in 2 hours. Are there any locksmiths available to help me?
Burbank Locksmiths are available to help 24 hours and 7 days a week. Just call our phone number and we will have a mobile locksmith out to you in under 20 minutes. In most cases, our locksmith will be out to you in about 15 minutes. Our locksmith will have everything in the mobile unit to unlock your home and get you to the school to pick up your children.
Will Locksmith Burbank send out a locksmith to make duplicate keys for me?
Locksmith Burbank is happy to send a locksmith out to you to make all your duplicate keys. Just contact our office and one of our locksmiths will be happy to set up an appointment time that fits your schedule. Our locksmiths provide the best in customer service and affordable locksmith rates.
How much does it cost to have a locksmith come out and let me back into my house?
The cost to have Locksmith Burbank send a locksmith out to you to unlock your doors is about $25 with a service call fee. We are one of the most affordable locksmith companies in Burbank and pride ourselves on being affordable, fast, and offering great customer service. We understand getting locked out of your home is frustrating and you shouldn't have to wait hours to get back in our pay a hefty rate. Just contact our office and we will be able to help you get back into your house quickly.
We think the locks are frozen in our home. What should we do?
If you think the locks are frozen in your home and cannot get back inside you need to contact us right away. Our residential locksmiths can help you in under 20 minutes after you contact us. All our locksmiths are locals in Burbank, so the ability to get to you fast is a significant help. In most cases, the locksmith can be on-site with you in about 20 minutes and can get you back into your home in few minutes.
It is 3 am and I am locked out. If I call Locksmith Burbank will anyone answer?
Locksmith Burbank has locksmiths who answer the phones around the clock. Whether it is 3 am or 3 pm we will have a residential locksmith out to you in under 20 minutes of your call. 24/7 Locksmith Burbank understands that people do not choose the perfect time to get locked out of their homes.
We just purchased a new home and the locks are old. Will Locksmith Burbank come out to replace the locks and are we able to purchase the new locks through your company?
Yes, the residential locksmiths at Locksmith Burbank would be happy to come out to your residence and change the locks on your brand new home. Burbank Locksmiths do carry a full line of residential and commercial locks for our customers to choose from.
What Customers Say About Locksmith Burbank

The keys to my porsche boxter just disappeared last night. I was so frustrated, I had to go to work, I also didn't want to lose money due to the delay. I called for a locksmith and Tom came over right away, and made key fob for me on spot. I thought only dealer does them, but it seems Locksmith Burbank can do any keys and price was good too

My office is in Burbank and I often need to meet people. So the day my office door stopped to work, I was both sad and upset. My secretary called Locksmith Burbank and I was pleased from the fast job and professional education the guy from Locksmiths have. My work day was safe!

Unexpected situations are always embarrassing and upsetting… especially if you have no time at all! When I realized my garage door wasn't working I nearly got a heart attack! After a few minutes, I got a great idea and I called Locksmith Burbank: the guys arrived on time and did an excellent job!