Burbank Residential Home Locksmith Services
Locksmith Burbank Home Locksmith services are top notch. You don't have to spend a time looking for a home locksmith no more because you got to the right one, and we are happy to help with all your locksmith needs.
Fast Residential Locksmith Services for your Home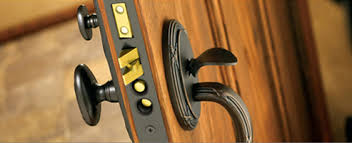 Many Burbank residents across the Burbank choose Locksmith Burbank as their number one security provider for their homes, apartments, condos, and other forms of dwelling. Our company takes great pride in hundreds of positive reviews written by satisfied customers and our goal is to continue to provide the same high level of service, quality products,unparalleled support and professional consulting.
Burbank Home Locksmith Solutions
Our Residential Locksmith Services:
Replacement of lost keys and/or locks
Installation and repair of broken locks
Installation and repair of safe locks
Installation and repair of building intercom
Key duplicate services
Lock re-keying services
Master lock installation
Call Us At: (818) 276-6766
Few things are more stressful than getting locked outside your home, condo, or coop. But it can happen to any of you, at any time of the day. What you need to do is pick up the phone and call (818) 276-6766 to get in touch with one of our emergency mobile crews that will reach your location as soon as possible.
Our Professional Home Locksmith Services
The hustle and bustle of a major city can be very strenuous at times. Security in Burbank can be a great stress release, and this is where we make our great proposal. If you are looking for a home locksmith, then we are the locksmith company you were looking for so long. Finding a locksmith that can provide superlative service is not as easy as it may appear to be.
Given that there are numerous locksmith services out there. To help you make your decision about picking our locksmith services we have outlined many of our services and why we are the only crew you should go with. As you continue to read this article we are confident that you will find that many of our services are extraordinary and coupled with the prices for each of our services you will be even more impressed.
Lock Replacement
With years of daily usage, the locks in your home can become worn or damaged from weather exposure. If your door lock is not working properly, you should definitely have it looked at by one of our lock replacement specialists. Our team of residential locksmiths can assist you with all your lock installation needs. Another common reason for having your door lock changed is when you've just moved into a new home. To have your door locks serviced by our licensed home locksmith professionals, contact our team of Burbank locksmith experts today!
Mailbox Lockouts
Your home mailbox contains very valuable information and details that you want to keep protected at all times. If for one reason or another, your mailbox lock is not working properly because it is broken or jammed, or even just because you've misplaced your key, you should call upon our expert mailbox locksmith service specialist for homes. Our home locksmiths can help you remove your jammed key from mailboxes or replace it if it's not working properly. Whatever your mailbox locksmith needs might be, you can be sure that our locksmith experts will be there to help you out right away.
House Key Replacements
From our experience, people lose their house keys all the time, it is not a question on whether or not you will, at some point, lose your house key, it is more of a question of when you will lose your key. Not only can our home locksmith experts replace lost keys for houses, we can also make you duplicate keys if you are looking to be prepared in advance so that you can always have an extra backup key on hand just in case.
Budget Home Locksmith in Burbamk
We are here to tailor the perfect home locksmith designs and solutions for budgets of all sizes. We possess the state-of-the-art technology, expertise, and best trained teams of locksmiths able to cater your residential home locksmith needs, no matter how urgent. We recommend you set up an appointment with us by calling (818) 276-6766 and one of our locksmiths will immediately discuss all the details with you. We know how important it is to secure your home against intruders, and this is why we solely work with the best branded tools and techniques in the industry. We have got the means and the right team of people to turn your home into the safe haven you and your family deserves. To get the locksmith service at cheap locksmith rates, contact our team today!
Licenced Home Locksmith Experts
Whenever you are looking for a locksmith, you need to pay attention to his accreditation, licensing details, and feedback. At Locksmith Burbank, we can assure you that all of these aspects are at their top levels. Our company is able to provide you with residential locksmith service for local residents in Burbank 24 hours a day, 7 days out of 7, 365 days a year, holidays included. We know when disaster strikes, there's no time to wait. So we have worked at building a nonstop locksmith service mobile team ready and available 24 hour 7 days a week.
Call (818) 276-6766 now and get in touch with one of our locksmiths directly!
What Customers Say About Locksmith Burbank

The keys to my porsche boxter just disappeared last night. I was so frustrated, I had to go to work, I also didn't want to lose money due to the delay. I called for a locksmith and Tom came over right away, and made key fob for me on spot. I thought only dealer does them, but it seems Locksmith Burbank can do any keys and price was good too

My office is in Burbank and I often need to meet people. So the day my office door stopped to work, I was both sad and upset. My secretary called Locksmith Burbank and I was pleased from the fast job and professional education the guy from Locksmiths have. My work day was safe!

Unexpected situations are always embarrassing and upsetting… especially if you have no time at all! When I realized my garage door wasn't working I nearly got a heart attack! After a few minutes, I got a great idea and I called Locksmith Burbank: the guys arrived on time and did an excellent job!