Expert Locksmith Burbank Key Extraction
Got your keys stuck in the ign, door locks or house lock? Locksmith Burbank is always ready and happy to help you out!
Jammed key extraction
Locksmith Burbank is available to help you out with all your stuck key extraction needs. We are a mobile locksmith service, which means that we can come directly to your location when you need us quickly. We work with all residential door locks, office locks and car locks as well as with car ignitions on all makes and models. Our locksmith technicians extract stuck or broken keys from all types of locks.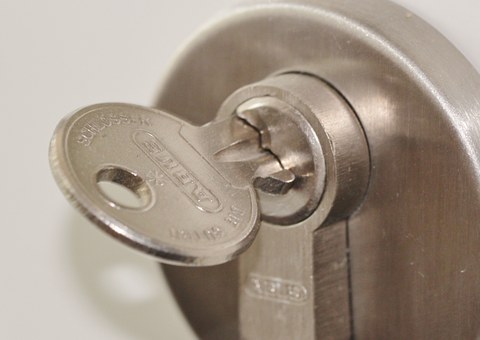 We can help out providing services listed below:
House key stuck in lock
Stuck ignition key removal
Stuck car key in car door locks
Key extractions from office locks
Key removal from frozen locks
Key extraction from rusty locks
Motorcycle key extraction
You should never attempt to extract stuck keys on your own, as doing so can often lead to the key snapping in two. Once a key snaps in two, it will need to be replaced by a locksmith, costing you additional money. Calling our expert locksmith service to extract your stuck key from the get-go will ensure that your keys and locks are handled with care at all times and that no unnecessary damage will be done to them.
Door Lock Key Extraction
Our emergency locksmiths can come to you and extract your jammed key whenever you need. The door locks on your home are the base layer of protection between you and the home intruders in your neighborhood. Since front door locks are used on a daily basis, over time, they can become worn and out of shape. Dust and rust can gather inside the inner chamber of your door lock, creating serious issues with your lock from within. The buildup of dust and other things can cause your key to get stuck or jammed inside your lock. If your key gets stuck inside your house lock or office lock, you should definitely call upon our locksmith professionals as soon as possible. We strongly discourage trying to extract the key on your own, as this can potentially cause worse problems for you, like having your key snap in two or ruining your door lock permanently.
Car Key Extraction
If your car key got stuck in your car door lock, probably you would need to call Locksmith Burbank upon our key removal experts promptly. Our mobile car locksmith technicians can come directly to you and remove your car key from your car door lock or ignition on-the-spot. We work with all car types, from high-end luxury makes, to beat up old jalopies. Car keys can get stuck in all types of cars, which is why we have special key extraction tools that help us remove keys from all types of car locks. We will make sure to remove your key with special care so that there is no any damage done to your vehicle locks, and keys.
New Key Cutting After Extraction
Keys are actually more delicate than many people think. Unfortunately, in the process of trying to remove jammed keys from locks, many times the key cracks in two, leaving a piece of the key still stuck inside of the lock. Often, it is only after the key breaks, that we are called upon to extract the key. Thankfully, our experienced locksmith technicians can extract the key bit without much of ado. If this happened to you, after the broken key is extracted by our locksmith, our technician will be able to help make you a brand new key for your lock.
Lock Repairs after Key Extractions
Once the key is removed successfully from your lock, you will want to have your lock looked at in order to figure out what exactly caused the key to get jammed in the lock to being with. Working out what caused your key to get stuck in the first place is crucial, as it is the first step that our experts will need to take in repairing or replacing your lock so that you never have to call upon our key extraction services again.
To have your stuck key extracted from a lock now, contact our Burbank Locksmith crew today!
What Customers Say About Locksmith Burbank

The keys to my porsche boxter just disappeared last night. I was so frustrated, I had to go to work, I also didn't want to lose money due to the delay. I called for a locksmith and Tom came over right away, and made key fob for me on spot. I thought only dealer does them, but it seems Locksmith Burbank can do any keys and price was good too

My office is in Burbank and I often need to meet people. So the day my office door stopped to work, I was both sad and upset. My secretary called Locksmith Burbank and I was pleased from the fast job and professional education the guy from Locksmiths have. My work day was safe!

Unexpected situations are always embarrassing and upsetting… especially if you have no time at all! When I realized my garage door wasn't working I nearly got a heart attack! After a few minutes, I got a great idea and I called Locksmith Burbank: the guys arrived on time and did an excellent job!