24 Hour Mailbox Service in Burbank
Locksmith Burbank for mailbox is here to assist you with all your mailbox service needs. For mailbox installations or lock repairs, give us a call today!
Certified Locksmith for Mailbox in Burbank
When you choose our mailbox installation and security experts, you can be sure that you are truly getting the most reliable services available. Our mailbox locksmith experts can service all your mailbox related needs.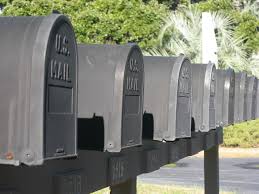 Our locksmith for mailboxes can help you out with:
Mailbox lockout solutions
Mailbox lock installation
Mailbox lock rekeying
Mailbox lock changes
Mailbox key duplication
Mailbox rust removal
Mailbox lock repairs
Many more…
If it has to do with your mailbox or your postal security, we can help! Our certified locksmiths for mailboxes can help you keep your mail more secure than ever. There is nothing our experts can't do for your postbox. To get your mailbox service needs met, contact our service representatives today.
Mailbox Installations
If you have a mailbox that you would like our experts to install for you in your home or business, we will gladly come to your location and install your mailbox for you. If you are looking for some help selecting and purchasing a mailbox as well, our experts are here to assist you with that as well. We install all types of mailboxes, from residential mailboxes to service account mailboxes for offices. Regardless of what type of mailbox you want to be installed, we are here to assist you.
Mail Box Lockout Solutions
Getting locked out of your mailbox can be an extremely frustrating experience. There are several potential causes for lockouts from mailboxes.
Some of the more common mailbox lockouts are caused by:
Rusty mailbox lock
Keys stuck in a mailbox lock
Lost mailbox key
Broken mailbox lock
If you are locked out of your postbox and it is preventing you from accessing your valuable mail, you will want to have the issue handled as quickly and professionally as possible. Our locksmith experts work 24 hours a day, so we are available to help you with your lockout emergencies any time you require our services.
Mailbox Lock Changes
We service all types of mailbox locks and keys for homes and offices. If your lock is not functioning optimally, it is important that you get your lock changed as quickly as possible to avoid a lockout situation. Additionally, mailbox locks must be changed if you are concerned that someone might have gotten their hands on a copy of your mailbox key. If your mailbox has been vandalized, causing damage to your mailbox, that would be another reason for calling upon our professional lock change services. Our experts work with all types of locks for mailboxes, including:
cluster box unit locks
universal locks
commercial vertical mailbox locks
combination locks for mailboxes
tenant parcel lock locks
thumb latch locks
spring latch mailbox locks
many more options
We install and replace all types of mailbox locks. Locksmith Burbank has many different lock options for you to choose from based on your mailbox brand as well as your personal preferences and price range.
We Service the Following Mailboxes
There are three main types of mailboxes used in the Burbank. The most common mailbox models include:
Wall Mounted Mailboxes
These postal boxes are great for urban homes and suburban homes alike. They look at the exterior of homes looking neat and organized, while at the same time providing enough space for daily letter collection.
Post Mailboxes on Stands
These mailboxes come in many different styles and colors. They add a lot of character to a home or front lawn while remaining practical and convenient for homeowners to collect mail from on a daily basis. The one downside with these mailboxes is that you need to have a lawn to keep it on, so it is less popular in cities.  
Cluster Mail Boxes
Cluster mailboxes can be mounted on walls as well as self-standing. They come with various boxes for each resident to have their mail delivered in. Cluster mailboxes are popular choices in housing complexes, buildings, and residential developments, as well as offices.
Our locksmiths for mailboxes are prepared to assist you with all your mailbox needs. Call us now to get the help you need!
What Customers Say About Locksmith Burbank

The keys to my porsche boxter just disappeared last night. I was so frustrated, I had to go to work, I also didn't want to lose money due to the delay. I called for a locksmith and Tom came over right away, and made key fob for me on spot. I thought only dealer does them, but it seems Locksmith Burbank can do any keys and price was good too

My office is in Burbank and I often need to meet people. So the day my office door stopped to work, I was both sad and upset. My secretary called Locksmith Burbank and I was pleased from the fast job and professional education the guy from Locksmiths have. My work day was safe!

Unexpected situations are always embarrassing and upsetting… especially if you have no time at all! When I realized my garage door wasn't working I nearly got a heart attack! After a few minutes, I got a great idea and I called Locksmith Burbank: the guys arrived on time and did an excellent job!