Locksmith Burbank - Locksmith Near You
20 Minute Response time in Burbank and surrounding areas
Burbank Locksmith Services
Locksmith Burbank is ready and happy to help you out on spot! Call
(818) 276-6766
now and one of our professional locksmiths will shortly reply and handle your locksmith emergency!
Locksmith Burbank provides fast and affordable locksmith prices and high-security locksmith service in Burbank and beyond. Our mobile ready locksmith crew will cater to any of your locksmith need 24/7, 365 days a year. We have a solution for any of your automotive, residential or commercial lock or key problems and our well-trained team can meet any demand. We provide car key replacements, high-security solutions, and locksmith services, and we solely sell and work with the best rated and highest trusted brands in the industry.​
Call Us At: (818) 276-6766
Burbank Car Locksmith
If you are locked out of your car, can't turn key in the ignition, or if you're looking to have your car key duplicated, we can be at your side in under 20-30 minutes to help you out.
Our auto locksmith services include:
Car key replacement
Broken car key extraction
Transponder key programming
Ignition repairs
Car lockout
Car door locks replacement
Our technicians work with all vehicle makes and models, so no matter what car you drive, we can help you out!
Burbank Commercial Locksmith
For your office's security needs, you need certified locksmiths who'll assist you in keeping your business as protected as possible at all times. Our office locksmith team offers many services for your company, including:
Surveillance system installations
Office alarms
Office lock installations
Filing cabinet lockouts
Keyless entry systems
Locks re-key
Lock change services
Our locksmiths are fully licensed and insured to assist you with all your commercial locksmith needs.

Burbank Home Locksmith
If you just moved into a new home, and you'd like to have your locks re-keyed, or you are looking to replace your front door lock with new hardware, our residential locksmith team is here to help you out. Our home services include:
Home lockouts
Lock rekeying
Mailbox lock changes
Garage door services
Lost house key replacements
Intercom installation services
Lock installation
To get your house locks and keys serviced today, we are the best place to call upon!
Burbank 24 Hour Emergency Locksmith
Our staff is licensed, bonded and insured, providing you with best service and cheap, affordable rates no matter what locksmith services or products you are searching for. We take great pride in our quality of work and efficiency, and we also know how to provied friendly and at the same time highly expert services as our highest priorities. No matter if you need quick key duplication for your rental or emergency car lockout services, we Locksmith Burbank team is your number one choice of locksmiths in Burbank and surrounding areas.
Locksmith Burbank is happy to provide you witg best fast locksmith service and the recommendations on your future security solutions.
Why Choose Us?
Our professional locksmiths are ready to cater to your every lock-related need!
We invite you to check out our locksmith service rates page and call (818) 276-6766 now to schedule an appointment! We will provide you with the most secured locks and original keys for your home or office needs. Not sure what you need? No problem! We are here to give you the advice and recommendations you're looking for!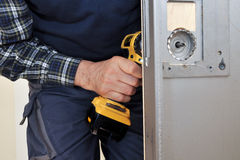 To get the professional Burbank locksmith service, Call Us Today!
Do you give price estimates over the phone?
Give us a call and let us know what services you're in need of and we will gladly give you a price quote over the phone.
What types of services do your locksmiths provide?
If it has to do with lock and keys, we do it. We have a wide variety of locksmith services that we can provide for your home, office or car.
Are your technicians licensed?
Yes. When it comes to security-related issues, you only want to hire locksmiths who are fully certified, like the ones that we employ. Feel free to ask our technician to see his certification upon his arrival.
How long does it take for a locksmith to arrive?
Our locksmiths have very fast response times, in order to get you the help you need right away. Our technicians can arrive within half an hour of your calling us.
Do you provide service receipts?
As soon as our technician finishes servicing your locks, he'll give you a receipt of payment.
Do you guarantee your work?
We sure do. We stand behind our work, so just in case there is a problem, we'll come right over and resolve the issue for you at no additional charge.
What Customers Say About Locksmith Burbank

The keys to my porsche boxter just disappeared last night. I was so frustrated, I had to go to work, I also didn't want to lose money due to the delay. I called for a locksmith and Tom came over right away, and made key fob for me on spot. I thought only dealer does them, but it seems Locksmith Burbank can do any keys and price was good too

My office is in Burbank and I often need to meet people. So the day my office door stopped to work, I was both sad and upset. My secretary called Locksmith Burbank and I was pleased from the fast job and professional education the guy from Locksmiths have. My work day was safe!

Unexpected situations are always embarrassing and upsetting… especially if you have no time at all! When I realized my garage door wasn't working I nearly got a heart attack! After a few minutes, I got a great idea and I called Locksmith Burbank: the guys arrived on time and did an excellent job!